Once you have setup Download Magnet it's time to add our first file.
Main File Details #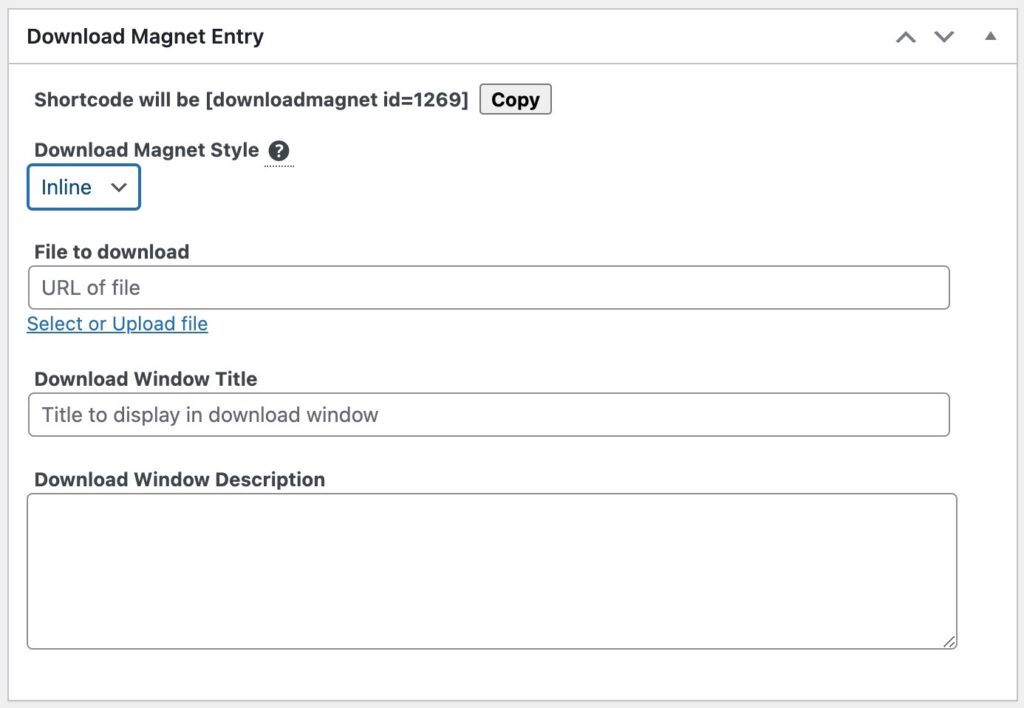 Enter Download Name – This is a name used to identify internally, like a post slug. It is not used publicly.
Shortcut will be – This is the shortcode that you use on the page you want the lead magnet. This will show a Download button.
Download Magnet Style – Popup: Will place a button and users will click that for a popup to enter their details. Inline: Will place the form inline with the page, see below for an example.
File to Download – You can either select a file from your WordPress media library or upload a new one.
Download Window Title – This will appear as the main title in the download pop up window.
Download Window Description – You can write a longer text piece that offers the downloader more information.
Pop Up Dialog Example #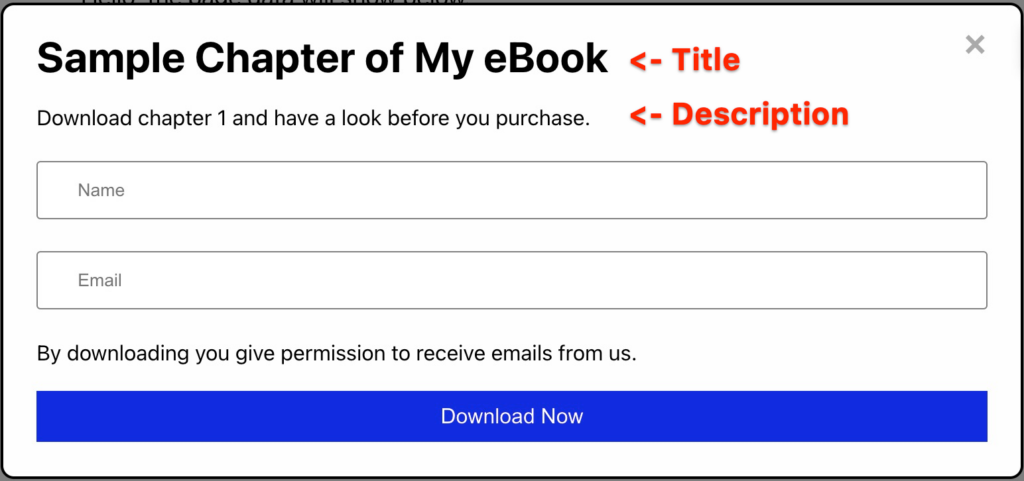 Inline Form Example #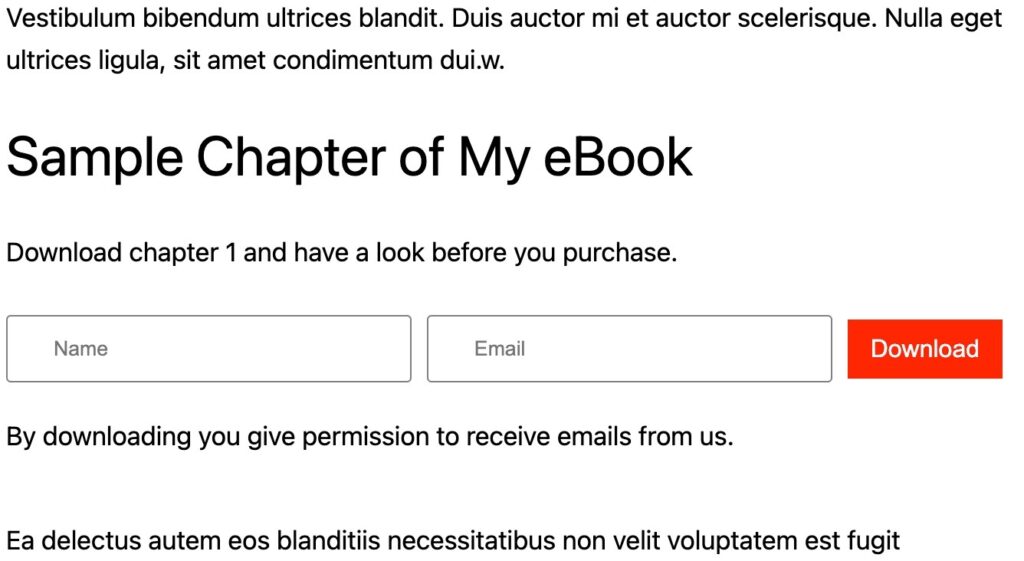 Download Options #
Require name as well as an email address – This will show a name field, and will be required if selected.
Require opt-in user consent before download – Some countries/regions/territories such as the EU's GDPR law etc. require an explicit opt-in from the user to capture an email address. Selecting this will show a checkbox that must be clicked by the user before a download can happen.
Allow download with email address – This will show a download link at the bottom of the dialog allowing the user to download the file without offering an email address.
Permission Text – This can be customized but will always show on the pop up dialog.
Download Button Text – Replace the default "Download" text with whatever you want or language.
Download Button Background/Text Color – These can change the default button colors. (More customization will appear later in newer versions).
Email Addons – Any addons purchased to automatically send the collected email address to leading providers will show up at the bottom of the page.
To add the Download Magnet button to a page, follow these instructions.